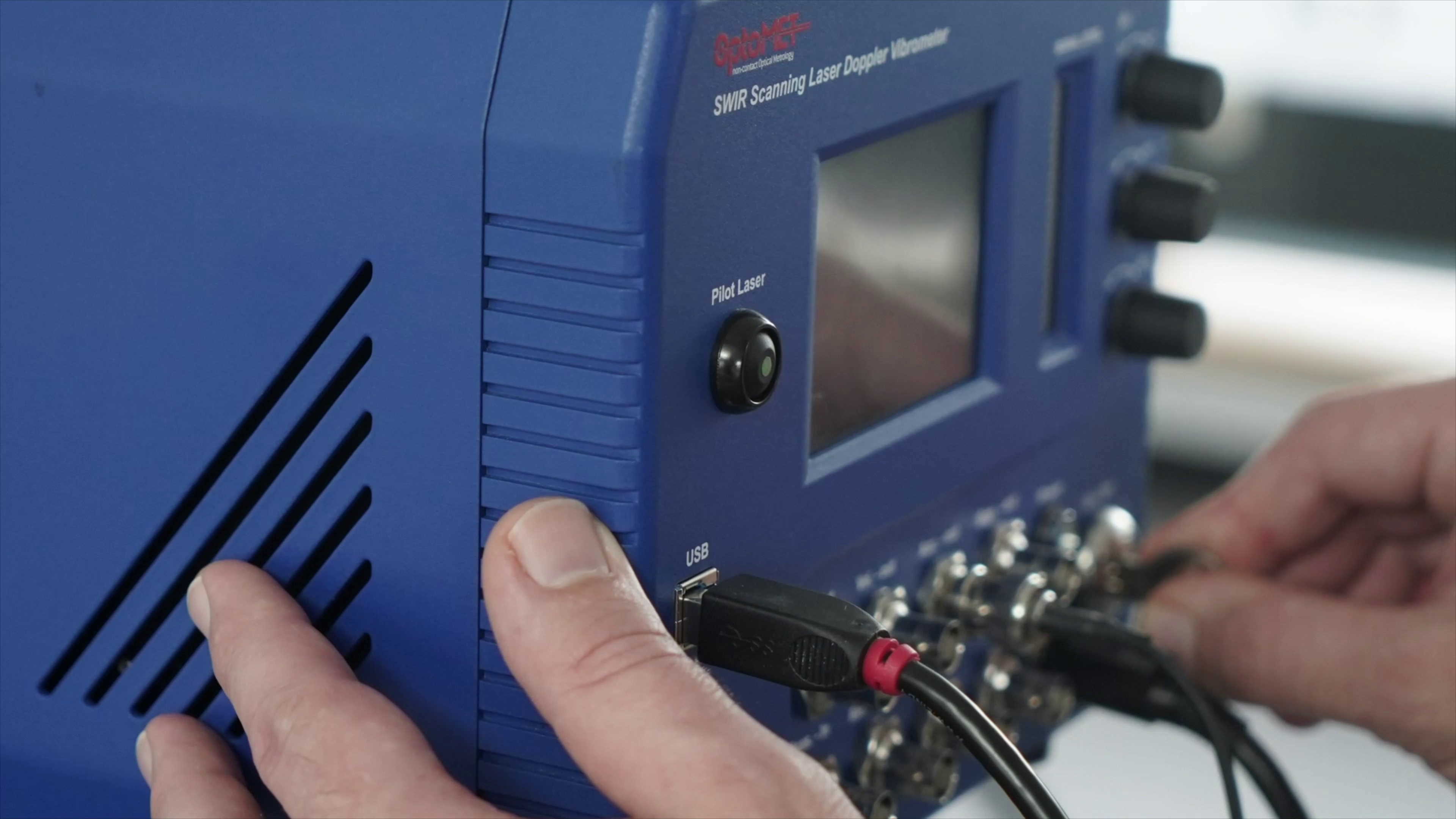 Laser Doppler Vibrometers

Non-contact. Precise. Innovative.
OptoMET Laser Doppler vibrometers enable the non-contact measurement of vibration over a range of several orders of magnitude, from atomic dimensions all the way to large buildings.
Easy measurements on virtually any kind of surface and without any influence on the sample are an indispensable tool for the analysis of even the most delicate structures. Optical laser doppler vibrometry uses the principle of a Mach-Zehnder Interferometer, which shows any changes in the measurement beam due to the frequency shift induced by the doppler effect when the laser light of the measurement beam is reflected from a vibrating surface.
For a wide variety of applications in industry and research, OptoMET consequently utilizes advanced and user-friendly laser Doppler vibrometers that meet highest technical standards.
Depending on your application, our Single-Point Laser Vibrometers or Scanning Laser Vibrometers are best suited to solve your measurement problem. OptoMET exploits the superior measurement properties of infrared laser systems (SWIR) and the various benefits of fully digital signal processing which provides sampling rates up to 160 MS/s. The logical consequence is an unbeatable High-Dynamic-Range and the best signal quality you can wish for.
Especially when it comes to constructing Infrared-Laser-Scanning Vibrometers OptoMET has the longest experience of all available manufacturers. Let us convince you of our expertise!
All manufactory steps, from the soft- and hardware development, to the advertisement, the sale and up to the customer support, are performed at our company headquarters in Darmstadt, Germany. Thus, a fast and easy contact and immediate help is always guaranteed.




---

Single-Point LDV
Scanning Vibrometer
Vibrometer Software…





---

Automotive
Aerospace
Materials research…





---

Measurement principle
Laser Source
Signal Processing