The diffusion of vibration monitoring, which in the past was only conducted in high-risk situations, has become increasingly wide. Vibration monitoring must become a standard in all production processes and all activities in which human, machine and facility safety and an ongoing increase in precision and automation levels are essential everyday issues.
As monitoring must take place using solutions able to recognise the specific nature of the process and activity to be controlled, SEQUOIA IT has developed products easy to programme that exceed pre-existing technologies in terms of services and cost, providing high technological content solutions for different market sectors.
Our instruments, characterised by protection from electromagnetic disturbance, allow the work in difficult environmental conditions and, moreover, offer the self-diagnosis, a user-friendly interface and competitive costs considering the high performance obtained.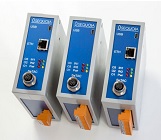 SeTAC (SEQUOIA Triaxial Acceleration Computer) is the triaxial vibration sensor, intelligent and able to process the signals acquired, identifying in a completely independent and univocal way, by different software programmes, phenomena such as wear, collision, unbalance and overload. Installed onboard the machine it provides alarms and commands on the basis of thresholds, simply to set. The storing of the vibration events in its memory adds to the instrument the features of a black box.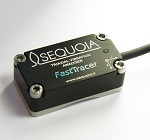 FastTracer is the portable triaxial vibration analysis solution that uses a PC as a memory and calculation unit to allow very detailed analysis in both the industrial sector, in applications such as diagnostics and preventative and routine maintenance and in the structural monitoring sector, in applications for which extreme measurement stability and precision is required, particularly at low frequencies.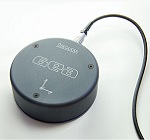 GEA product line is dedicated to measuring, monitoring and vibration analysis in the civil context. The GEA-Detector is a simple yet effective tool for the detection, storage and reporting of vibrations events. The high sensitivity makes it suitable for seismic monitoring, control vibration in measuring and dataserver rooms, monitoring of construction activities. GEA System, combining low noise MEMS sensor,WiFi, 24 Bit A/D converter, represents a real revolutionfor the measurement and analysis of vibrations in civil enviroment.

The technology developed by SEQUOIA IT has led to the creation of sophisticated vibration monitoring instruments that are easy to use and affordable, do not need to be linked up with signal amplification and conditioning devices and are able to work in full autonomy.Use of MEMS technology and careful planning have made it possible to develop resistant to electromagnetic disturbance, miniaturised, sturdy, waterproof, and equipped with calibration self-diagnosis features instruments.
SEQUOIA IT products control and guarantee the correct operation of machines and instruments, with great benefits in terms of safety and productivity.